Psychiatric Care: 5 Amazing Things To Know Before Stepping In
Mental health has plummeted drastically in the last two years, with COVID-19 being one of the catalysts responsible for this decline. As a result of prevention from this pandemic, nationwide lockdowns affected many people's businesses and livelihood. Travel restrictions reduced the vacations, thus decreasing touring, meeting with family, or even business-related trips. 
According to the American Psychiatric Association, one-third of Americans face severe mental health issues. Alternatively, drug abuse such as the consumption of opiates has increased dramatically in the younger generation.
Importance of Psychiatric Care
Although psychiatric care is still taboo in many parts of the US, it can do wonders for mental health patients. Studies show that mental health directly affects the patient's physical health. People suffering from mental illnesses like anxiety and panic disorders are more likely to develop heart diseases. Similarly, people with severe depressive disorders show a weaker immune system.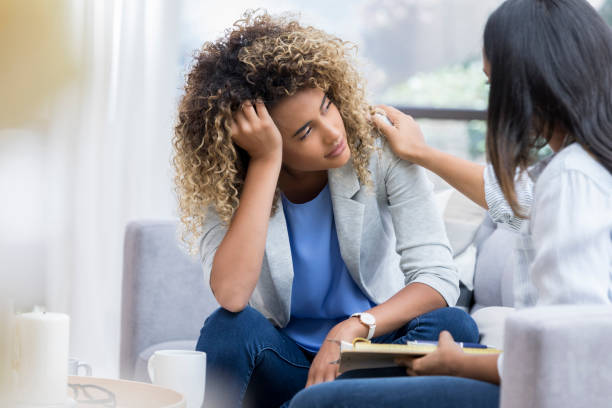 The demand for better and more accessible psychiatric care is increasing daily, as hospitals, clinics, and mental health centers cannot facilitate this rise in mental health patients. Only one in 3000 Americans can avail of psychiatric care facilities due to insufficient resources and available professionals. 
Psychiatric Mental Health Nurse Practitioner
A psychiatric mental health nurse practitioner (PMHNP) specializes in the psychiatric care of patients by diagnosing and treating severe mental health issues. To meet the significantly high demands for psychiatric nurse practitioners, many institutes offer completely online PMHNP degrees to registered nurses to equip them with the necessary knowledge and skills to do their part in psychiatric care. 
A psychiatric nurse practitioner is qualified and trained to diagnose and treat mental health disorders like depression, anxiety, manic disorder, PTSD, substance abuse, ADHD, eating disorders, and others. These nurses are also trained to provide therapy sessions to patients, either individually or in a group, and raise awareness to the patient's family, helping them cope with the situation in a healthy way. A PMHNP usually collaborates with a psychiatrist to manage counseling sessions and facilitate drug administration to patients. 
PMHNP vs Psychiatrist
The difference between a psychiatrist and a psychiatric nurse practitioner is that a psychiatrist is a qualified doctor who graduated from medical school and completed residency before specializing in psychiatry. On the other hand, a psychiatric nurse practitioner is a registered nurse who has an advanced degree in psychiatric mental health.
Another significant difference between a PMHNP and a Psychiatrist is their pay. Psychiatrists can earn roughly $100,000 more than a nurse practitioner annually. 
If you're looking to become a psychiatric nurse practitioner, let's look at what skills you'll need to build.
Skills needed to become a Psychiatric Nurse Practitioner
A degree is not the only thing you need to become a successful psychiatric nurse practitioner. Even though while studying you may develop a lot of skills, some skills are inborn and cannot be taught through teaching methods.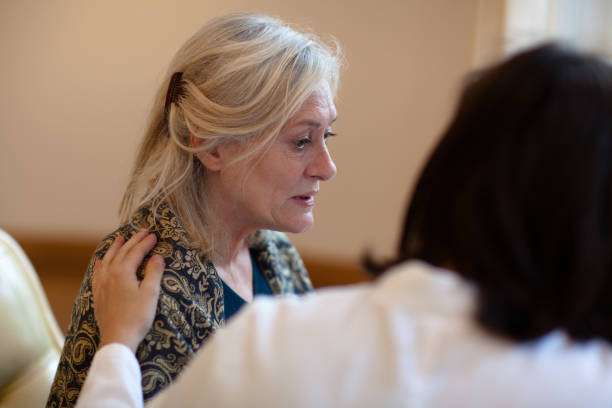 You need to understand that what your psychiatric patient is going through is not easy for them. By understanding the symptoms of what they might be feeling in their situation, you can build a good rapport with the patient, diagnose the problem more efficiently and devise therapy plans that can yield the best results. Compassion is particularly important for a nurse practitioner, as the patients are already in a fragile mental state. 
A good grasp of mental health issues

:
Diligence is a key component in diagnosing mental illnesses. If you are familiar with the latest trends and statistics of mental health issues and have a firm grasp of understanding mental health problems, a degree in PMHNP may be the right course for you. 
In a mental health facility, all the patients may have distinct triggers and signs that define a specific mental illness. You will have to pay close attention to details as there is no room for error in this field.
Psychological communication skills

:
Communication and comprehension skills are vital for psychiatric nurse practitioners. They have to take multiple therapy sessions with the patients before they can conclude the diagnosis of the patient's mental illness. 
Effective communication, such as asking the right questions and picking up subtle hints in the patient's mannerisms in talking and non-verbal cues, may pave the way for early and accurate diagnosis of mental diseases. 
Dealing with different patients, each with a distinct mental disorder with varying degrees of severity takes a toll on the mental peace of the nurse practitioner. This burnout may cause a drastic drop in the healthcare worker's ability in logical thinking, mental awareness, ultimately affecting their practice and patients. 
A good nurse practitioner actively seeks advice from mental health experts to keep their health in check as they need to rely on their capabilities. After all, maintaining empathy can be a challenge as it's human to have emotions. Healthcare professionals involved may have to deal with their desensitization when interacting with such severe patients daily.
As a nurse practitioner working in extensive mental health facilities like hospitals and psychiatric care organizations, you'll need good leadership skills. These skills will take you a long way in climbing the ladder of growth. 
There may be instances where an experienced nurse must manage a mental ward or a department, either temporarily or permanently. A good leader can detect shortcomings of their staff and department and bring about necessary forms more efficiently.
Scope of Psychiatric Nurse Practitioner
With psychiatric care high in demand, it's evident that psychiatric nurse practitioners are highly valued in the field. A psychiatric nurse usually works in hospitals and in-patient psychiatric care facilities. In addition, many mental health nurse practitioners opt to work in academics, train new batches of nurses, and contribute to research.
Psychiatric nurses also practice therapy techniques and work in psychiatric clinics, psychiatric consultancies, and even in schools. 
Salary Expectations
According to the US Bureau of Labor Statistics (BLS), as of May 2020, the median annual pay of nurse practitioners is $177,670. The salary package also depends on the years of experience. For example, according to Payscale, a newly trained nurse practitioner with 1-4 years of experience earns about $111,000 per year, whereas experienced nurses with 20+ years of experience earn around $119,000 per year.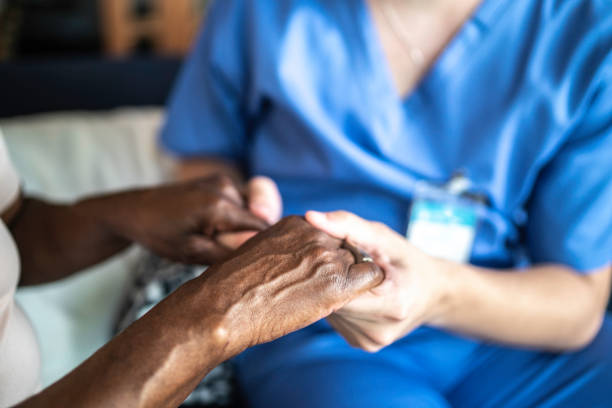 Another factor contributing to the salary package difference is the area where the nurses prefer to practice. Some cities, like Philadelphia, pay their mental-health nurse practitioners around $199,462 per year, which is higher than other cities because of Philadelphia's high psychiatric care demands. Similarly, hospitals in Vancouver offer their psychiatric nurse practitioners a package of $140,937 per year.
Additionally, psychiatric nurse practitioners are also provided with added benefits, like house rent, medical health insurance, and dental insurance. These professions may also include financial benefits such as travel allowance, loan repayment programs, paid leaves, childcare support, and more, depending on the city they work in.
Wrap-up
Even though becoming a PMHNP certified nurse can be a rewarding experience, you must do your research before opting for this field. Being a psychiatric nurse may be your calling, but are you prepared for the mentally taxing days and long hours of work? However, working with and helping people with mental disabilities can bring a sense of personal fulfillment.