Masturbation is the physical act of 'self-love' which is important and needs to be brought to light. The question of how often you should masturbate arises often. There are many questions like the same that a lot of young adults have with no one to answer them.
Here we will talk openly about safe masturbation, its importance, and its benefits, among other things. Thus, we will talk about the perks and the problems of masturbation. Many people wonder about the myths and risks of masturbation, and we will be here to clarify all of them.
What is Masturbation?
The lack of sex education among youngsters is causing a lot of side-talk and shame when it comes to sex. The problem is that adults think that sex is only for adults, which is true, but they do not realize that teenagers will get there someday. Without safe sex talk and education on how often you should masturbate, physical and mental problems arise.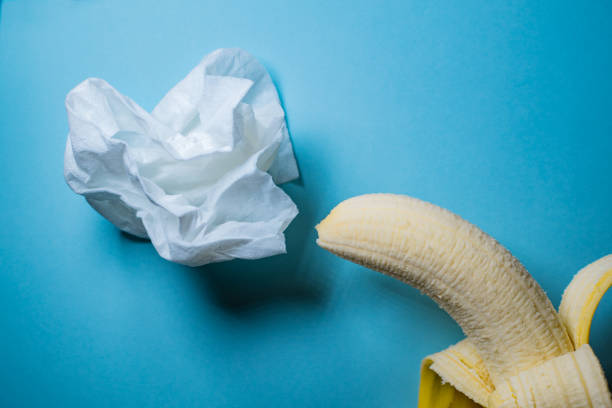 Masturbation is taboo, but it is a completely natural process for which many children are wrongfully shamed. It occurs in every individual wherein a lot of hormones are involved. The act of masturbation is different among both sexes, but the end result is the same. The purpose of masturbation arises when they are attracted to someone causing hormonal changes from within.
Masturbation: Elaborated
Masturbation has a lot of health benefits that are rather unknown to many young people. Unfortunately, many students and young people are put to shame on revelation. After this, they are reluctant to start again, thus causing health problems and depression. There are many terms that represent masturbation, some of them are jerking off, fapping, nutting, among other things. There are some millennial lingos related to masturbation, like 'no-nut November'.
The urge to masturbate is not seen until the children hit puberty. There are a lot of hormonal changes in the body, which will bring up a lot of questions. This is the time when children are introduced to masturbation and start to explore their bodies. Attraction causes chemical changes in the mind leading to the elevation of hormones which require a way out. This act itself leads to tension which may or may not is released by an orgasm.
Masturbation in Both Sexes
Masturbation is practically the same in both sexes. Yet, they are essentially different in many ways. Masturbation in men is practically a one-time thing. The primary difference is that men orgasm just once, after which they need to start the process all over again for the second orgasm. Women have multiple orgasms or releases essentially in the same act.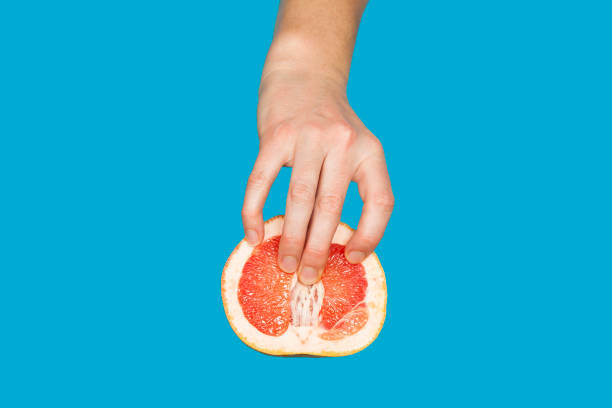 While many orthodox cultures consider this a shameful act, you ought to do what is best for your health. Hence you should be aware of how often you should masturbate to avoid any potential threat. Nonetheless, there are many ways through which the standard act of masturbation could be made more exciting. Many people explore with toys and fetishes to make the act more exciting.
Masturbation is not only limited to hormones that enrage teenagers. It is a well-practiced act among many adult men and women. Masturbation also plays a role during and after sex. Many people have different fetishes that include masturbation. It is also a kind of foreplay that only leads to increasing the excitement. According to studies, roughly 72% of men and 48% of women masturbate on a regular basis.
Benefits of Masturbation
Our bodies are constantly evolving, and we find new ways to cater to them. During the early adolescent stage, we feel a lot of anger and odd functionalities. These behaviors are often rendered unexplained.
This is because of the changes stimulating our body and mind. This is roughly around the time when we are exploring our bodies and stumble onto masturbating. Touching yourself and knowing what you like is important. Hence, here are some benefits of masturbation that a lot of parents will not tell you:
One of the best ways to fall fast asleep is to masturbate. Sometimes there are nights when you just cannot go to sleep no matter how tired you are. On those nights, masturbating will build up stress and then release it altogether. Thus you will feel relaxed and calm and sleep like a baby.
People are always on the lookout for stress busters that would help them calm down. But our body comes with an innate mechanism to let go of stress. Many researchers have found that masturbation in men and women helps with stress. This is because it provides a way out to release the pent-up energy.
People who have sex often are always in a better mood than most people. This is because they are in a safe space with their partners and because of the hormones and the intimacy. Masturbation does not provide a partner but does cause similar effects. Studies show that masturbation causes the release of dopamine and serotonin or our happy hormones.
Masturbation is important not only for the physical benefits. Masturbation is also important to encourage self-love and acceptance. It also helps one become confident and comfortable with their body. It has a tremendous effect on children. A small incident in the wrong direction could potentially harm their life choices. Masturbating is okay and normal, and better yet, it is healthy.
Sex and Intimacy
Masturbation is the biggest way through which one can know what they like. This is the best way through which one knows what they like or dislike with their partners. Masturbation does not only mean playing with the penis and vulva. It also involves touching yourself in every place of your body. The benefit from this is that one knows and understands the body's pleasure points and hence has a better sex experience. This also increases intimacy between two partners.
Some lesser-known benefits of masturbation:
While the above-mentioned are more extensive descriptions and forms of benefits. There are some less known benefits of masturbation that most people are unaware of. They are as follows:
Relieving period cramps
Feeling pleasurable
Releasing the sexual tension and energy
Helps you focus
Protection against STDs
Does it have any side effects?
Masturbation is a natural process, like breathing. It is the way your body releases tension. But it is not about the side effects per se, it is more about how often you should masturbate. There is no physical harm, but there are some emotional and psychological stimulations:
When most young adults are developing, they are made to feel ashamed when caught in the act. Some parents choose not to talk about it and ignore the subject completely. Also, in many religions, it is forbidden to masturbate and have sex before a certain age.
Thus this creates psychological pressure on these young men and women. This can continue way into their adulthood if not treated and confronted. Some men feel guilty and dirty after they masturbate. Speaking to a therapist or your close friend is a good way to deal with this.
This is another problem that can indulge you in depression and fidgety behavior. Masturbation makes you feel pleasure, and it may get addictive if not watched. Hence you will have to be careful of how often you should masturbate.
30 to 70% of men have been confronted with hypersexuality. They suffer from emotional agony and are unable to control their urge. They tend to get aroused and can get so even in public places. This is a problem that women also suffer; in such cases, you should speak to a professional.
Masturbation Myths
It is almost hilarious about the number of myths that come up concerning masturbation. A lot of them have been proven wrong a lot of times since they have no scientific proof. It is important to know how often you should masturbate and keep your numbers in check. That being said, you should be careful of the times you skip. Even that has negative effects. Some of those myths are mentioned as follows:
Hairy palms
Impotence
Lower sperm count
It may affect infertility
Mental problems
Acne
Weakness
Blindness
There is a myth that if one masturbates before sex, they will not get aroused. This is never the case, in fact, many couples masturbate with each other. It is a part of intimacy and pleasure. According to studies, women who masturbate often live in happy marriages.
How often should you Masturbate?
While we established the benefits and side effects of masturbation, you might think about how often you should masturbate. However, the fact is that there is no number that will be counted as the normal amount.
You have to see how masturbation impacts your life and how you feel after you are done. You will notice if you feel aroused again as a man. Women can often go three times a day, and most men do it twice or thrice a day. As long as it is not making you fidgety or you are getting addicted.
What happens during masturbation in males?
The entire process of masturbation is an emotional and psychological process. When a man gets aroused, he usually gets an erection. Should he continue on his venture, he would have to stimulate it and get it more rigid.
This is because of the blood flow that increases due to hormone fluctuation. The penis is also lubricated through its natural liquid. It makes your body tighter and firm until you climax through the stimulation and finally relax.
The Orgasm
Orgasm or the 'Big O" is a very hyped topic among heterosexuals and homosexuals. It is a big part of sex or masturbation. Although, it is not necessary that you have an orgasm no matter how often you masturbate.
There are many factors that come to play for an orgasm. For instance, if you are not interested or in the mood, then you may not orgasm for a while. Another reason could be because you are not properly connecting with your body. Before expecting yourself to attain the big O, make a little bit of foreplay. You can try touching yourself in other places as well to see if you find it pleasurable.
How do you make it more exciting?
While masturbation is always a pleasure, you ought to check how often you should masturbate. Nonetheless, it is important to mix things up hence there are ways to make things more exciting.
One way you can attain a better orgasm is to masturbate after you work out and get exercise. When you are exercising, you are pumped up on testosterone by the end of it. Thus should you get aroused and masturbate, you get more rigid and tight. Hence when you orgasm, it releases a lot of energy, making it more pleasurable.
Conclusion
After all this discussion, we come to the conclusion that masturbation is in fact, good for health. But you also need to maintain how often you should masturbate. Too much of something is not good.
Many people do not understand the importance of it and reject the idea altogether. They also do not concur with this and shame people who do. This is not a good way of thinking. If you do not masturbate for long, it does not release the semen, which is bad for your health.
Not only do you build tension, but you also run the risk of getting prostate cancer. Masturbation is completely natural, and it is about time we encourage it for the sake of our health.